Tag Archive
You are currently browsing the tag archive for the 'anti-social behaviour' tag.
The owners of Camden Lock Market have applied for a license that will allow the sale of alcohol from anywhere within the market. Their application also asks Camden Council to allow live music, cinema and theatre until late into the evening.
It's some time since I've seen such strong local opposition against a single licensing application. A significant number of residents and our local police fear that creating a huge entertainment zone in the middle of this residential area would cause real problems.
Of course many people enjoy visiting the markets – which is great – and they support many thriving local businesses.  However, that success shouldn't and doesn't have to come at the expense of local residents. We have therefore sent in objections to the Lock Market application, which you can read below.
Dear Sir or Madam,
RE: Camden Lock Market, application number APP\PREMISES-NEW01077-11
We would like to object, in the strongest possible terms and in common with many local residents and the police, to the above licensing application.
The application cannot possibly be considered to be in line with Camden Council's policy objectives for this area.    We are specifically concerned that, if approved, the application would be in breach of the licensing objectives to prevent public nuisance, and to prevent crime and disorder.
The application site lies within a designated Special Policy Area.  This indicates the council's recognition that there is already a severe impact – on local amenity and on levels of crime and disorder – from the concentration of so many venues.  This new application, by it's size and nature, will significantly add to the cumulative impact.  It quite obviously can in no way be considered a small venue or coffee shop – the only exceptions from the presumption to refuse all new applications within the Special Policy Area.
A market is a place to buy and sell goods.  The application, however, would transform Camden Lock Market into an open air entertainment, festival and club venue, in the middle of a residential area.  It is not acceptable to have live, amplified music played outdoors in such close proximity to people's homes.
It is currently possible to buy alcohol within the application site, from one of several bars in operation, and it is reasonable that adults should be allowed to sit down and have a quiet drink when they visit the market.  It is not reasonable, however to introduce outlets where alcohol can be bought and consumed on the go.  Street drinking will massively alter the character of the area, and makes the consumption of alcohol a more fundamental part of the market offer.  The huge crowds that visit the market, and the myriad of entrances and exits, will make it almost impossible to contain drinking within the boundary of the application site and away from the canal towpath and Chalk Farm Road.
If Northside Developments are granted permission, the impact on local residents will be severe and significant.  We therefore urge the committee to refuse the application, and would welcome the opportunity to make these arguments in person at the hearing.
Yours faithfully,
Cllr Matt Sanders, Cllr Rahel Bokth, Cllr Jill Fraser
Liberal Democrat Councillors for Haverstock ward
November 15, 2011 in local news | Tags: anti-social behaviour, community, community safety, crime, neighbourhood watch, police, policing, provost road, quadrant grove, talacre gardens, talacre road, volunteering | by Cllr Matt Sanders | Leave a comment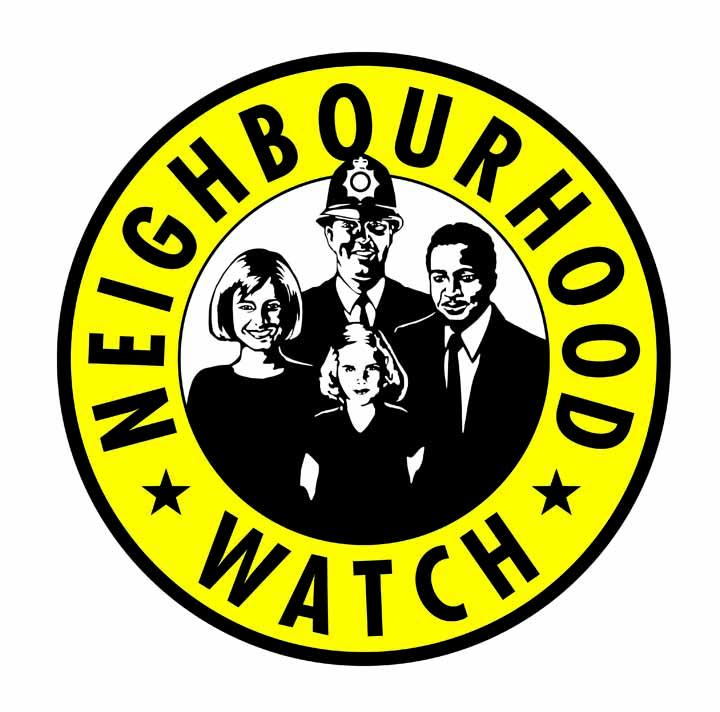 The police have asked for people to come forward as Neighbourhood Watch coordinators at the scheme's first meeting in Haverstock tonight.
Coordinators act as the link between people on their street and the local policing team, passing on important information and also feeding intelligence up to the police. The real benefit is that the scheme helps people get to know their neighbours, so that everyone looks out for each other and can recognise unusual or suspicious behaviour.
We already have active schemes in streets such as Talacre Road, Quadrant Grove, and Provost Road, but need to fill in the gaps. It's not a huge amount of work, but can make a real difference. If you think you could give it a go, either drop me an email or contact our local Safer Neighbourhoods team directly.
A few other points from the meeting tonight:
The police stressed that street robbery is extremely rare in the area;
Residents were urged to buy timer switches for their lamps when they are away for long periods of time – these imply someone is at home and therefore deters burglars;
Alarms on property can also act as a strong deterrent to burglars – but it helps to purchase one from an authorised dealer so that it's linked up to the local police station;
Free property marker pens and personal alarms are available from our local policing team and/or the council;
Ladies were urged to photograph valuable pieces of jewelry so that, if the worst does happen, it's easier for the police to track down and return them.
There's more burglary prevention advice on the Metropolitan Police website,
here
.
November 1, 2011 in local news | Tags: adelaide road, anti-social behaviour, burglary, chalk farm, chalk farm road, crime, haverstock hill, herbert street, neighbourhood watch, police, policing, safer neighbourhoods | by Cllr Matt Sanders | 1 comment
Our local policing team are launching a Neighbourhood Watch project in Haverstock.
It's may be a simple and traditional idea, but getting local residents to look out for each other can have a real impact on crime levels in a local community.
If you're interested in getting involved, please come along to the launch meeting from 7pm to 8:30pm on Tuesday 15th November at the Thanet Club in Herbert Street.
In other news from tonight's Safer Neighbourhoods Meeting, the police have alerted us to a spate of phone thefts around Chalk Farm tube, usually by people cycling up on bikes and snatching the phone from your hand. The police have stepped up visible patrolling, but do take care if you're in the area.
August 9, 2011 in local news | Tags: anti-social behaviour, belmont street, chalk farm road, crime, crogsland road, ferdinand street, harmood street, hartland road, policing, prince of wales road, queen's crescent, riot | by Cllr Matt Sanders | Leave a comment
Everyone in Chalk Farm has really pulled together over the last twelve hours.  Many people have offered help with the clean up, which is just great.  Thanks for all your kind messages.
As I write, things are very quiet here in Chalk Farm, and I'm really hoping they will stay that way.
The council have been working extremely closely with the police and, as a result, we're assured there is a much stronger police presence in Camden tonight.  Although the police have found it hard to predict exact locations where there may be trouble, they have been using feedback from the community to allocate resources.  Hopefully it won't surprise you to know that we have been arguing that Haverstock needs to be properly covered.
The council also agreed to our request to make sure that local building sites (which were the source of various "weapons" last night) have been secured, with scaffolding and other equipment removed where possible.
As you may well have seen, many local businesses are boarded up, and Queen's Crescent Library closed early.  Although it's a bit eerie seeing Chalk Farm Road and Queen's Crescent so quiet, the police tell us these are precautionary measures only.
The council have updated their website with more help and advice for Camden residents and businesses (including numbers to call if there's a problem).
Do keep safe this evening and, as ever, drop us a line if you need a hand.
August 9, 2011 in local news | Tags: anti-social behaviour, belmont street, chalk farm road, harmood street, hartland road, haverstock hill, local business, policing, prince of wales road, riot | by Cllr Matt Sanders | 1 comment
Cllr Fraser and I have spent the morning knocking on doors and speaking to people in Belmont Street, Harmood Street, Hartland Road and the other roads off Chalk Farm.  At a time like this, the community needs to come together, so we were simply calling to check in and make sure everyone is OK after all the disturbance last night, which focussed on Chalk Farm Road.
I also wanted to assure residents that we have been in frequent contact with the council, the police and local businesses.  Support in Chalk Farm last night was limited to Camden Police, but I am told they are trying to secure extra resources for us tonight from across London. There were attacks on property and cars in my own road, Prince of Wales Road, so I appreciate how frightening it was last night for many.
The worst hit businesses are Evans Cycles, Sainsbury's and various mobile phone shops, but of course all local businesses will suffer from lost trade today.
What has really come through this morning is that the majority of residents in our area are decent, honest people who care about their neighbours and community.  The shocking and unacceptable actions last night were limited to a tiny minority.  That so many people were out this morning helping the clean up demonstrates that awful events like this can show the best in people as well as the worst.
Please do get in touch if you have been affected and if there is anything else we can do to help.  I will post again if there is further news or updates from the police.
The police operation at Queen's Crescent appears to have been a success.  But, given the whole street was shut down and closed off, with members of the public removed and in some cases searched, it's right that our community had the chance to scrutinise the police at a public meeting tonight.
First, the facts.  There were 14 arrests.  9 of those have now been charged with conspiracy to supply class A drugs, and a couple more have been charged with robbery.  The cases will appear in court tomorrow.  The police were clear that their targets had been drug dealers and members of gangs, identified after many months of gathering intelligence.
If they have got the right targets, and convictions are secured, this is good news that will make our area safer.
However, there are things I believe could have been handled differently:
There was very little information available online, which is the first place many people go for news, particularly if they are worried about leaving the house because of disturbance outside.
The timing seems questionable, stirring up tension just days before a big community festival (though I accept the police may have their own reasons for picking this date, and hope the festival will be an opportunity for the community to move on).
Stop and search, which seems to have been used heavily, is always a controversial tool and provoked strong feelings in tonight's meeting.  In particular, what initially appeared to be heavy handed treatment of staff at Queen's Crescent Community Centre caused upset (it should be noted that no drugs were found there).
Moving forward, the police need to spend the next few weeks rebuilding relationships with those who will have been alienated by such a robust, if necessary, operation.  And there are long term questions for the council too: residents at the meeting mentioned the regeneration issues that I have written about before; and an impassioned plea not to cut youth services met with the night's only round of applause.
There will be an opportunity to return to these issues at the Haverstock Safer Neighbourhoods AGM on 13th September, 7pm, at Chalk Farm Salvation Army Centre. Please do come along if you can.
There appears to have been a major operation to tackle the illegal drugs trade in Gospel Oak tonight.  Details are still extremely sketchy, but the short briefing I've had from the council states that:
Camden Police mounted an intelligence-led operation in the Queen's Crescent area to tackle and disrupt criminal and anti-social group activity including youth violence;
Over 200 officers were involved in the operation to ensure adequate containment and effective policing;
The Police have gathered substantial intelligence of various criminal activity in the area, including the supply of Class A drugs.
A number of local people have been in touch with me asking what's going on.  While we all understand that the police had to keep the operation confidential until the last moment, I hope they will now make a huge effort to get information out to the local community as quickly as possible.
I think all of us will be hoping that tonight will be a turning point in the battle to root out the illegal drugs trade, which causes so much misery.
There will be a public meeting tomorrow night; I will post details as soon as I have them.
UPDATE (9:10pm, Wednesday): I've just been told the public meeting will take place between 7pm and 9pm tomorrow, Thursday 21st July, at the Chalk Farm Salvation Army Centre.  All welcome.  Drop me a line if there are specific things you would like me to raise.
I've written a post for Liberal Democrat Voice today on why I'm backing Brian Paddick to be a candidate in the Mayoral elections 2012.
With crime a top issue in Haverstock, Brian's experience made him a popular choice with Haverstock residents.  Visit his supporters' page on Facebook to sign up to the campaign.
Many local people have been in touch with me after the recent incidents on Queen's Crescent and Malden Road, so I thought it would be worth a quick update on what's going on:
I have been in frequent contact with the council and the police and attended a special Safer Neighbourhoods Meeting last week.  Cllr Bokth and I both raised the issues in the council chamber and called for extra resources in the area.
Thankfully, we have been given an extra police presence and the council have put in place a dispersal zone, allowing the police to move on groups who don't live in the local area.
It's very important to stress that, if you are not part of a gang, you are extremely unlikely to be a victim.  The violence has been gang-on-gang, not targeted at members of the public.  As a local resident, I know that this doesn't always make you feel much safer, but the best thing we can all do right now is get on with our lives as normal and show that we have no intention of letting these incidents bring our area down.
For more information, both the Camden New Journal and the Camden Gazette have the full story.
It is tremendously sad that a tiny number of people, who have the rest of their lives ahead of them, can fall into such distressing and needless behaviour.  I'd like to thank the police for their strong response, and also those council officers who have been putting in extra hours and doing all they can to reassure local residents.  However, we need to make sure that the problems aren't forgotten and that this area continues to be a major priority.
This is a great place to live.  We have a strong community and fantastic people. I hope everyone will come together to send a clear message that gang fighting isn't welcome here and we won't put up with it.
After a six year battle by Castle Road Tenants' Association, Camden Council has finally accepted the case for installing security gates at Castle Road.
The access to the estate is dark and badly lit, and the railway arches that line one side of the road means there is very little passive surveillance.  We have joined residents in pushing the council hard to take action to stamp out anti social behaviour in Castle Road.  Jill, Rahel and I all sent representations to the committee that made the final decision, and I was there in person to support residents.
For many years, and in the face of local people, Camden's housing department, police advice and councillors across political parties, Camden planning have resisted the call for gates, parroting their cherished policy of "permeability".  Of course in an ideal world no one would have to shut themselves away behind fences.  But I have to say that, if you live in daily fear of crime and anti-social behaviour, planning policy buzz-words like "permeability" mean very little and feel hopelessly out of touch.  That the planning committee of elected councillors unanimously agreed makes years of planning department resistance look even more ridiculous.
So this week's decision is a victory for sensible, evidence-based decision making.  Now the security gates have been given the go ahead, we will be doing all we can to make sure the council completes the work as soon as possible.